Meet Nick Rainey.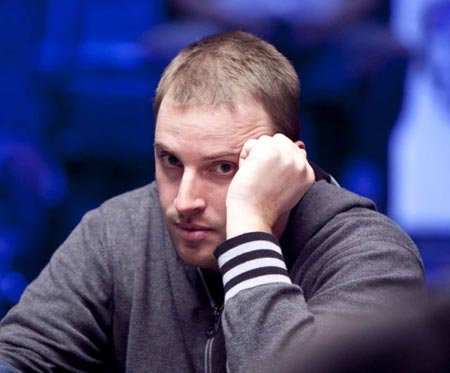 The Set Up
Nick Rainey solicited investors from an online poker forum, promising them a percentage of his winnings if they would pay for his $10,000 entry fee into the World Series of Poker.
He sold a ton of "shares" and informed his investors when he'd be playing in the poker tournament.
The Scam
Later, during the first day of the World Series of Poker, he wrote his investors (via a now deleted twitter message) that he had busted out of the tournament after a "brutal day".
However, World Series of Poker registration records showed he never entered the tournament.
The Crime
Nick stole all of his investor's money and moved to Canada. When confronted with the theft, Nick lied, saying that the refund checks he sent must have gotten lost in the mail.
He deleted his Facebook, Twitter and blog. Nick ignores all email, text and Skype inquiries about the money he stole.